Serving Baltimore and surrounding areas.
To give Hope, Empowerment and Possibilities.
Recovery and rehabilitation from mental health and addiction issues begin with a positive vision of the future. Hope is the motivating factor, when one has the image of what life can look like –they can take the necessary steps to move forward in the right direction.
To be empowered, clients are given the needed access to information and resources and the opportunity to make their own choices. Clients begin to take responsibility of their lives. We encourage them to take risks, live independently, seek employment, earn their diplomas/GED's, which gives purpose to their lives, which empowers them.
We focus on the living, work, education, finance and social goals –that address all parts of individuals' lives. These areas are those that often form the core of an individual's participation in the community, enhancing opportunities for an improved quality of life.
Step By Step of Maryland employs licensed professionals who are compassionate, driven and experienced in the human service sector. Our employees understand the many challenges of adults and youth of today, as well as the difficulties in which society plays when it comes to the development of the mentally challenged.
ADULT PSYCHIATRIC REHABILITATION PROGRAM (PRP)
Step By Step Adult PRP program provides services that include:
​​
Emotional Self-Management

Effective coping strategies

ADL's

Independent Living

Housing assistance

Employment

Self Advocacy
​​
Self Administration and Management of Medications

Banking and Budgeting

Mobility and Transportation

Social Relationships

Leisure activities

Education and Vocational Training

Challenging Factors in Adulthood.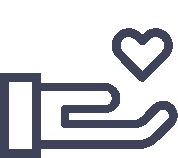 Child/Adolescent (PRP) focuses on maladaptive behaviors, daily living, social skills, and healthy family relationships. Psychiatric rehabilitation promotes recovery, full community integration, and improved quality of life for persons who have been diagnosed with any mental health condition that seriously impairs their ability to lead meaningful lives.
• Age-appropriate self care skills
• The living environment
• Community awareness
• Mobility skills
• Money management
• Accessing entitlements
• Activities that support the client's interest
• Conflict resolution
• Anger management
• Address Mental Health diagnoses
• Interactive skills with peers and authority figures
• Maintaining personal living space
• Maintaining age-appropriate boundaries
• Maintaining personal safety in a social environment
• Time management
• Assisting with medication services
• Personal Hygiene/Grooming
• Nutrition/Dietary planning and food preparation
• Social skills
​
The mission of Step By Step of Maryland's Substance Abuse Program is to provide a healthy recovery for individuals with alcohol and substance abuse addictions in a conducive atmosphere and provide opportunities to collaborate with affiliated agencies.
Step By Step offers Intensive Outpatient Treatment "IOP" as a primary treatment program for those who do not need medically-supervised detox. The Intensive Outpatient Program (IOP) is designed for people who are struggling with problems associated with addictions, substance use through Medication Assisted Treatment (Suboxone) , mental health treatment, GroupTherapy (NA & SA group meetings), and One-on-One counseling for those with co-occurring disorders associated with substance use, and those who have Medical Assistance.
Step By Step of Maryland in conjunction with our non-profit sector; Stepping Stones To a Successful Life Foundation; offer supportive housing with wrap around services for those who face severe barriers to housing stability, often manifested through mental health disorders and/or substance abuse history.
Residency is approximately 6 to 9 months, as long as the basic obligations of tenancy have been met. Participation in services is a condition of living in the housing. Housing affordability is ensured either through disability benefits, social services assistance or a rent subsidy.
Housing Assistance

Mental Health

Medical Detoxification Services

Inpatient\Outpatient Substance Treatment

GED

Entitlement assistance (MA, Social Security, Birth Certificate)

Recreational \Leisure Activities

Workforce Developmen
On site Support Groups

NA\SA group meetings

Employment\Vocational\Support\training and placement

Clothing

Food Pantry\Clothing pantry

Employment placement assistance

Medical Health Providers linkage

Inpatient Health Facilities linkages